Welcome to the latest issue of Blue Skies & Beyond, BCAC's new Youth Aviation eNewsletter.
Holiday Greetings and a New Year 

on the Horizon
Welcome to the British Columbia Aviation Council Youth Engagement Committee's December eNewsletter. Check out the latest youth-related news for this month—and as always, if you have suggestions for future content, please feel free to share your ideas or stories with us here. 
For most of us, this holiday season will look a little different than those from the past. At a time when we're usually coming together to celebrate with family and friends, COVID-19 restrictions remain in place, adding a challenging end to a challenging year. This holiday season, we hope you are able to find innovative ways to connect and spend time with the special people in your life. And most importantly, we hope you continue to stay safe (and warm)!
Happy Holidays from everyone at the British Columbia Aviation Council!
 Best Wishes for all in 2021!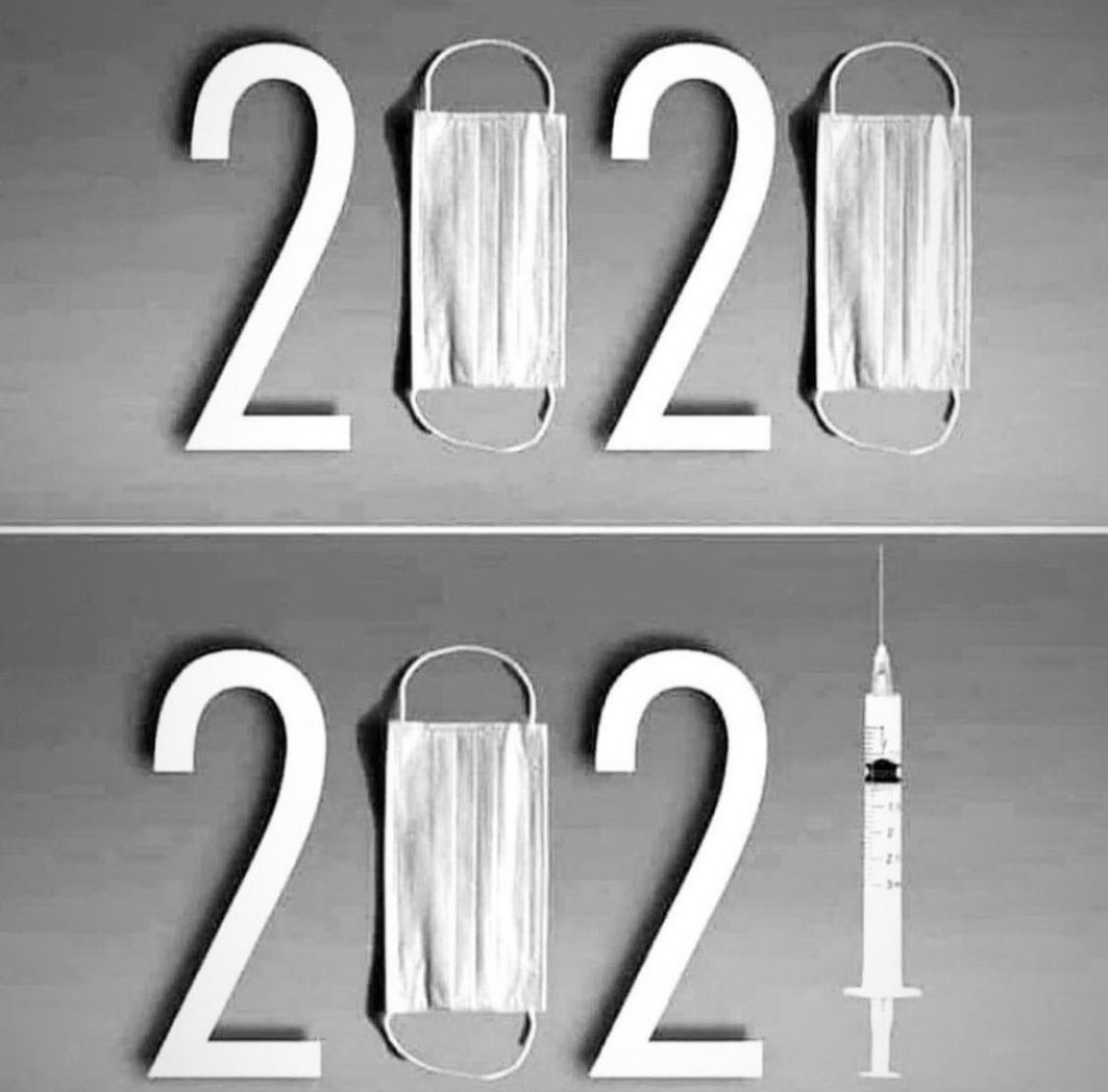 Image Source: Twitter @keithedwards, 2020
---

Congratulations to the
2020
BCAC Scholarship Winners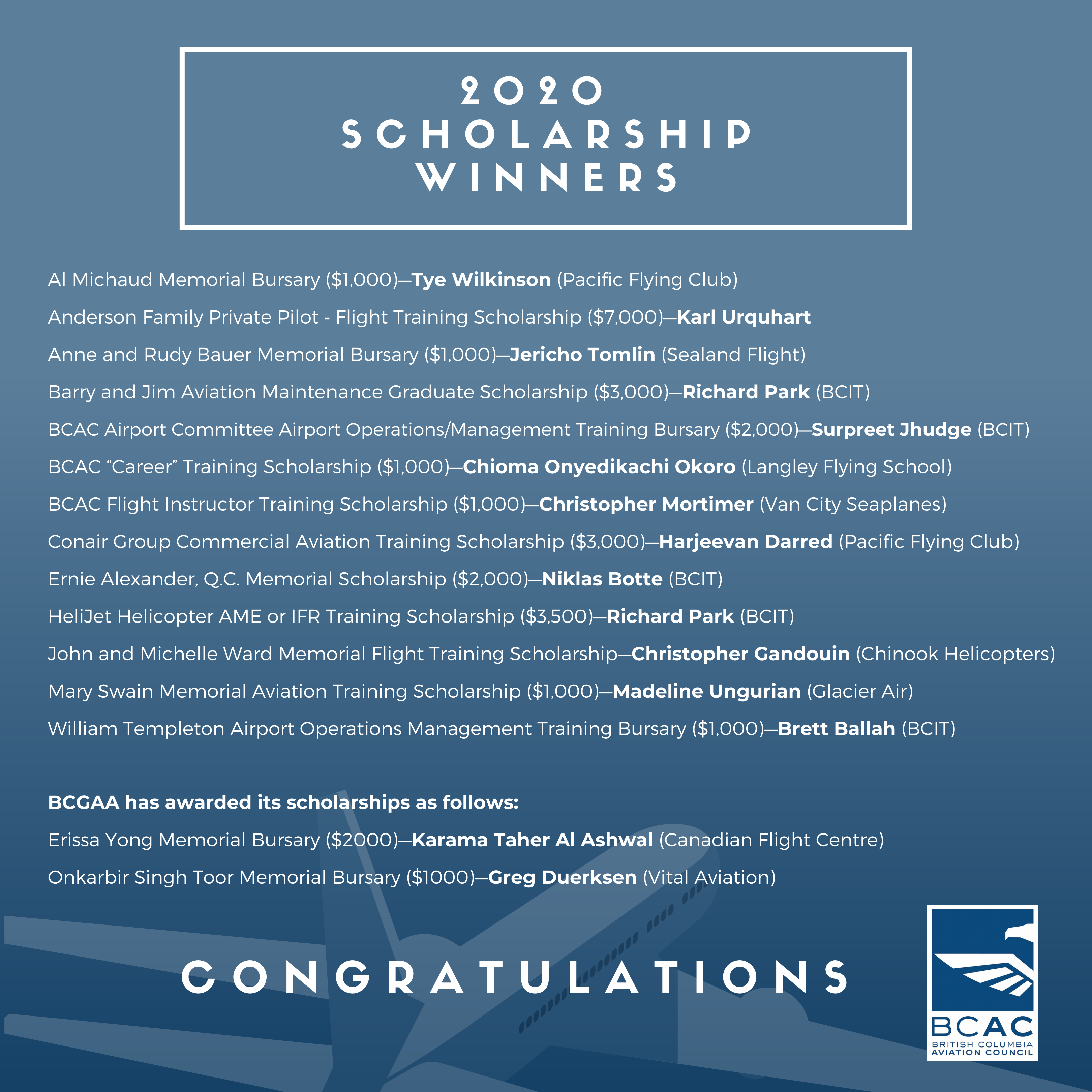 ---
Aviation Jobs in British Columbia
Take a look at some of the latest aviation job postings from across BC.
Link to full post.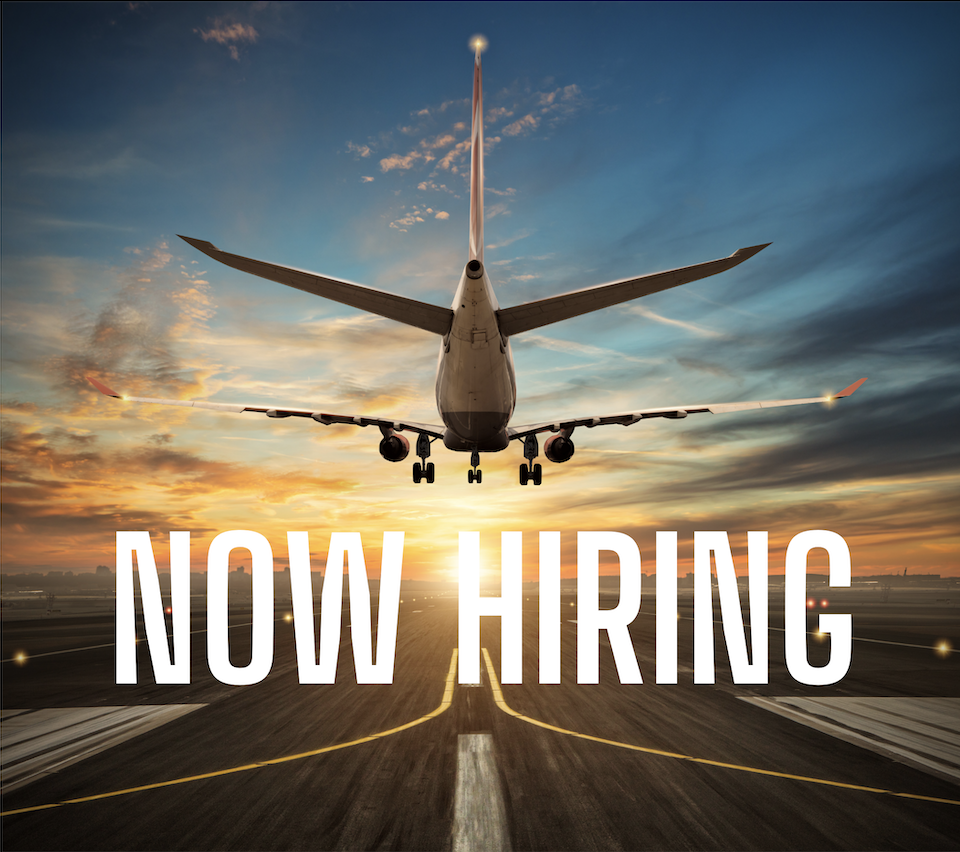 ---
Coming January 2021: Hangar Hangouts
Welcome to BCAC's newest aviation and aerospace community initiative! 
Join us each month for Hangar Hangouts, a fun ongoing series of casual online get-togethers. Here, you'll have an opportunity to connect and converse with fellow aviation enthusiasts and professionals in the BC aviation community. The first Hangar Hangout is scheduled for Wednesday, January 20, 2021, @1900 hrs PST.
Find out more and RSVP for the next event here.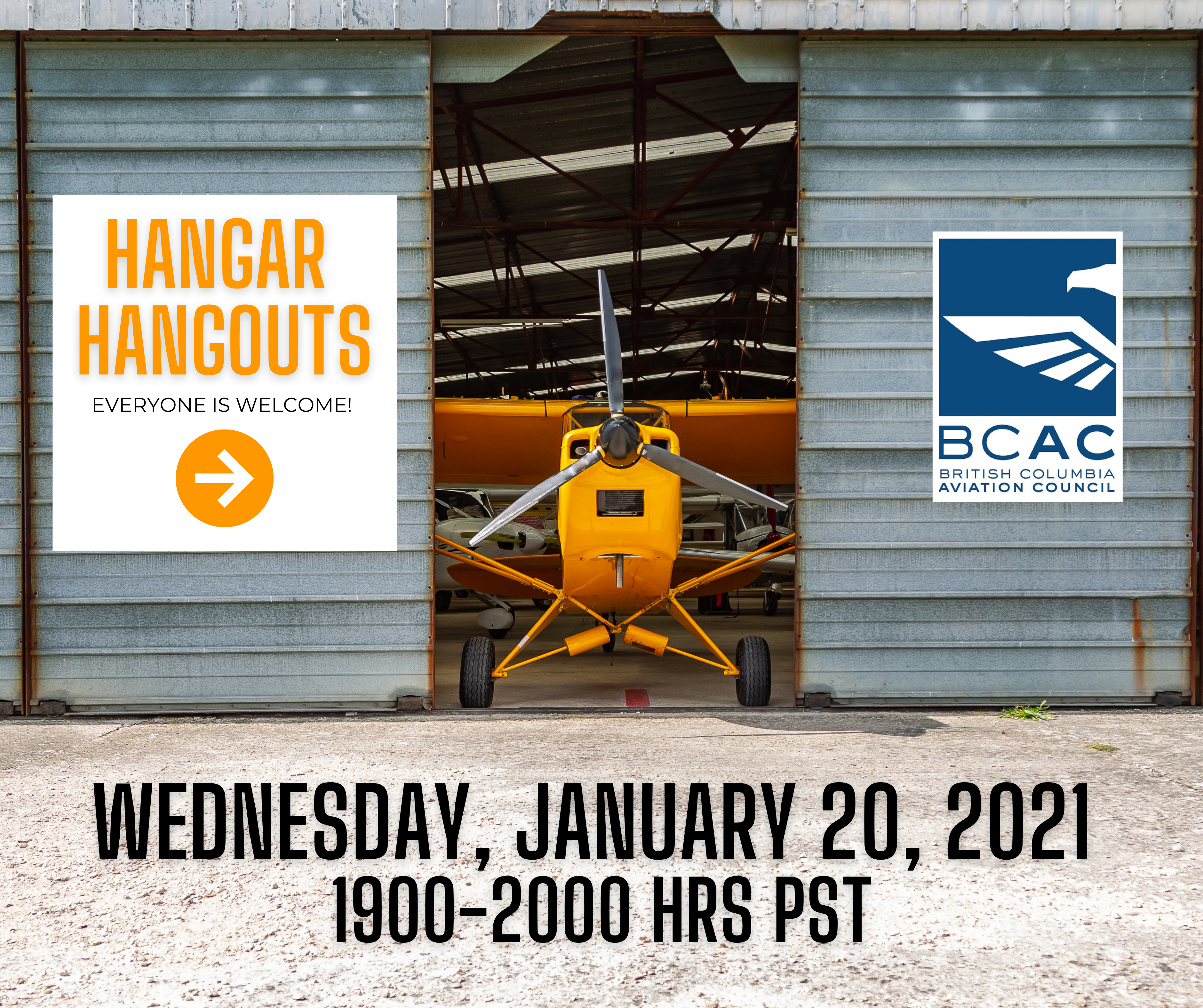 ---
Birth Announcement: Welcome to the World, Ace Cooper!
We'd like to share a warm welcome to the Youth Engagement Committee's newest member, Ace Cooper, born Sunday, December 13, 2020! 
Ace is the son of YEC member, Michael Cooper, who you'll learn more about in January's segment of 'Getting to Know Your Youth Engagement Committee'. 
Congratulations to the entire Cooper family from everyone at BCAC!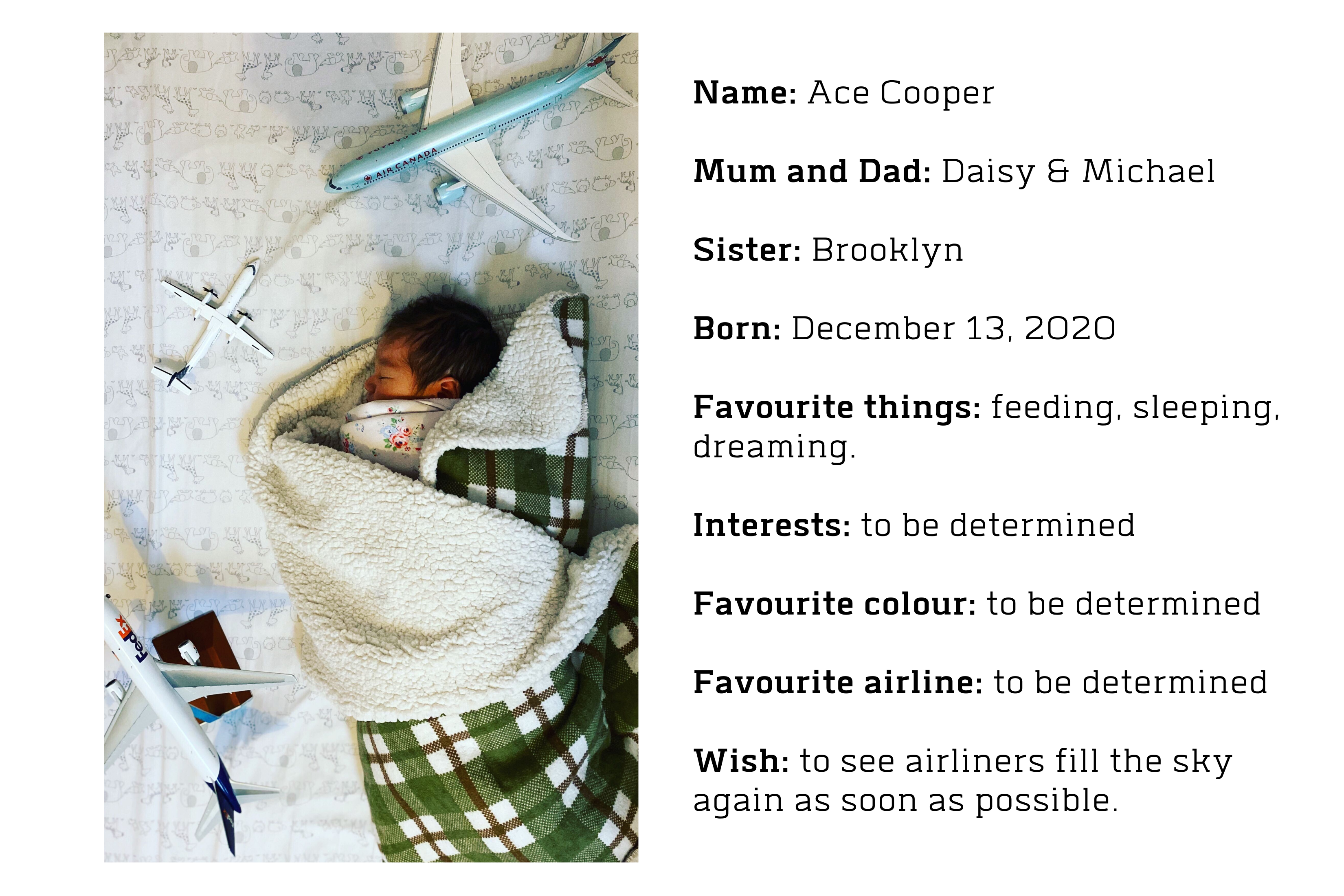 ---

Getting to Know Your Youth Engagement Committee
To help our community get to know us a little better, we're featuring Q&A's each month about each of our team members. In this volume, we feature Youth Engagement Committee member and Mentorship Team Liaison, Omoh Anna Ohiomoba.
You can read Anna's Q&A and find out more about the team behind all of BCAC's exciting Youth Engagement projects here.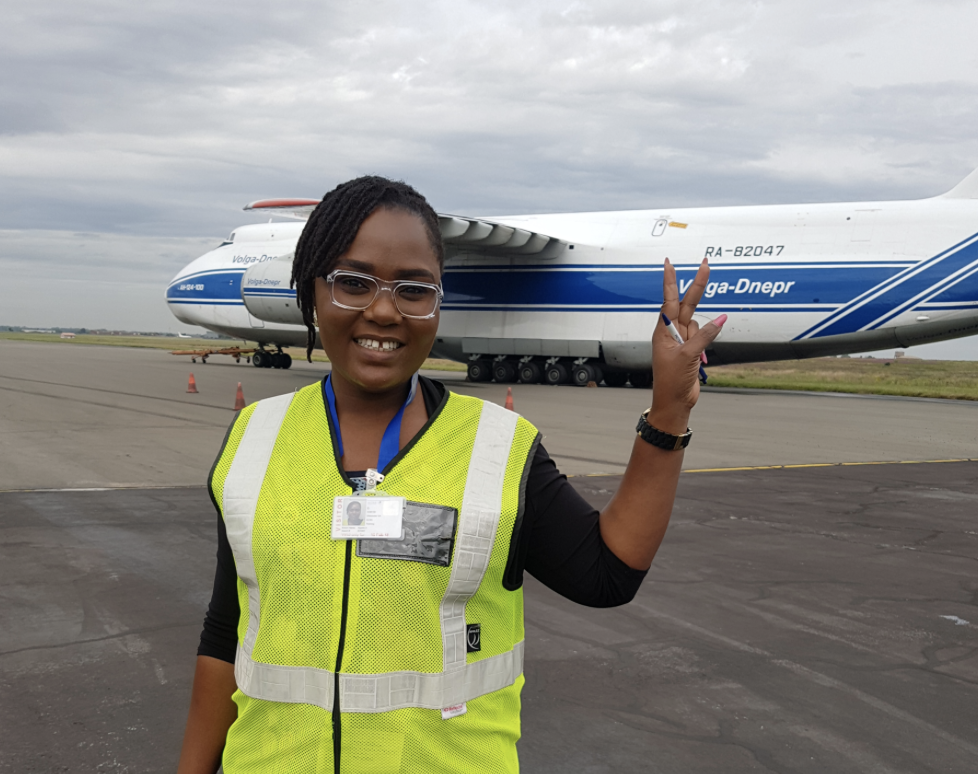 Image Source: Omoh Anna Ohiomoba, 2020
---
Air Canada Enters the Dedicated Freighter Market
The airline's last dedicated cargo fleet consisted of Douglas DC-8 aircraft!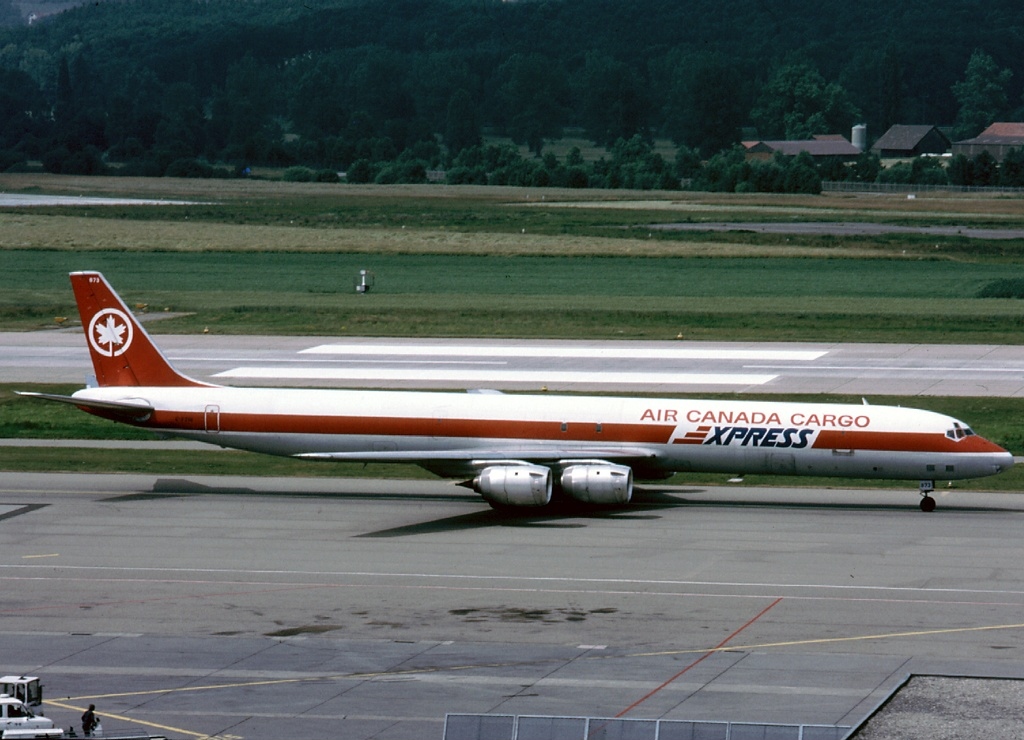 Image Source: Wikimedia Commons
Air Canada announced its intention to establish a dedicated freighter fleet during its 3rd Quarter 2020 earnings release on November 9th. 
Though it has operated a cargo fleet in the past, it will be the carrier's first foray into this market since the mid-1990s. The plan is to convert "several" of its parked Boeing 767-300ERs that were recently retired from passenger service. The dedicated freighter network provided by these aircraft will complement the cargo lift provided by temporarily re-configured passenger aircraft, as well as the belly cargo space provided by widebody passenger aircraft. On November 27th, Jason Berry, formerly of Alaska Air Cargo, was announced as the head of this new division. See the official press release for additional information and commentary. 
---
Canada Expecting an Arrival of 168,000 Vaccine Doses
Promising news for Canadians and Canada's aviation industry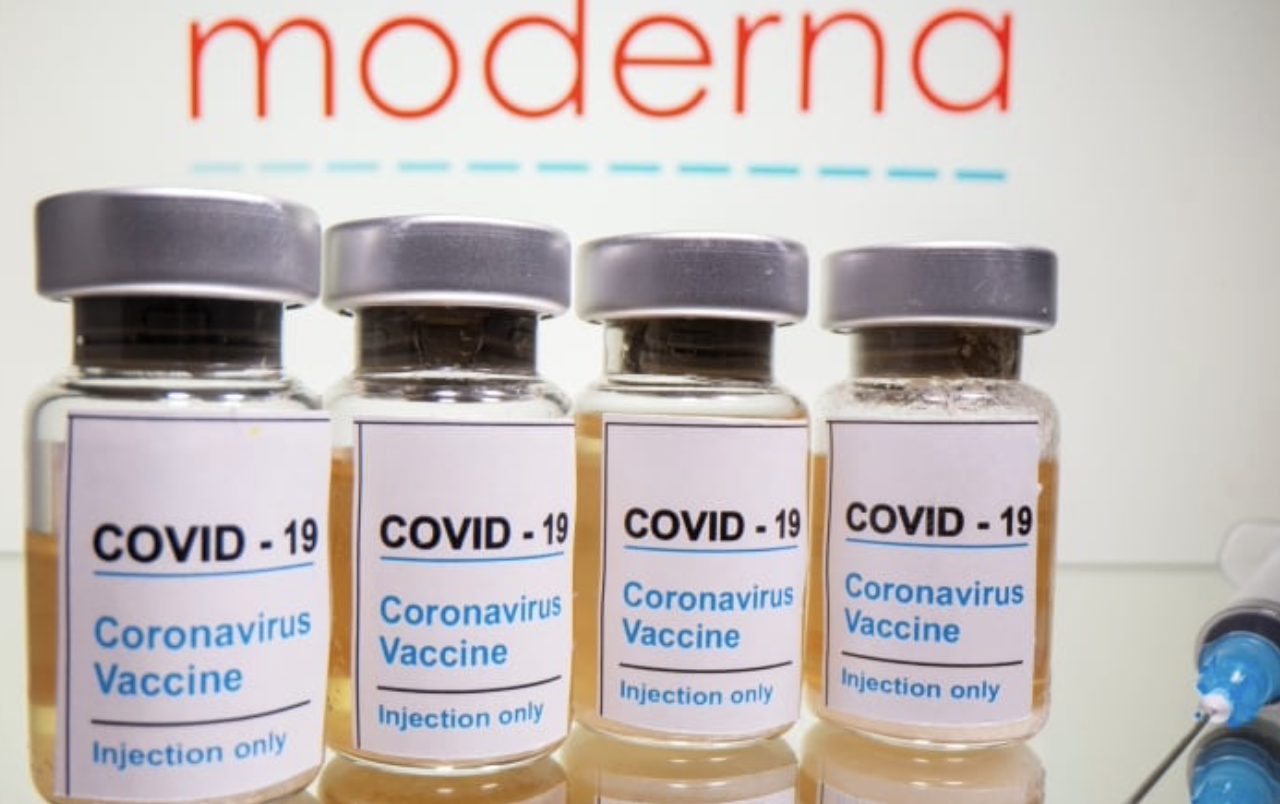 Image Source: cbc.ca, 2020
Health Canada regulators are in the final stages of the review process for the Moderna vaccine. A final decision on authorization could come as early as this week. If approved, Trudeau said, Canada will receive up to 168,000 doses of the two-dose vaccine before the end of December. Trudeau said deliveries are slated to begin within 48 hours of Health Canada's authorization.
Link to full report.
---
Transport Canada Signs Off on Changes to 737 Max
An Important First Step in the Aircraft's Eventual Return to Service
Transport Canada has approved the changes to Boeing Co.'s 737 Max after completing an independent review, paving the way for the aircraft to return to Canadian skies.
Link to full report.
---

Tracking Santa for 65 Years: The Story of NORAD's Magical Christmas Tradition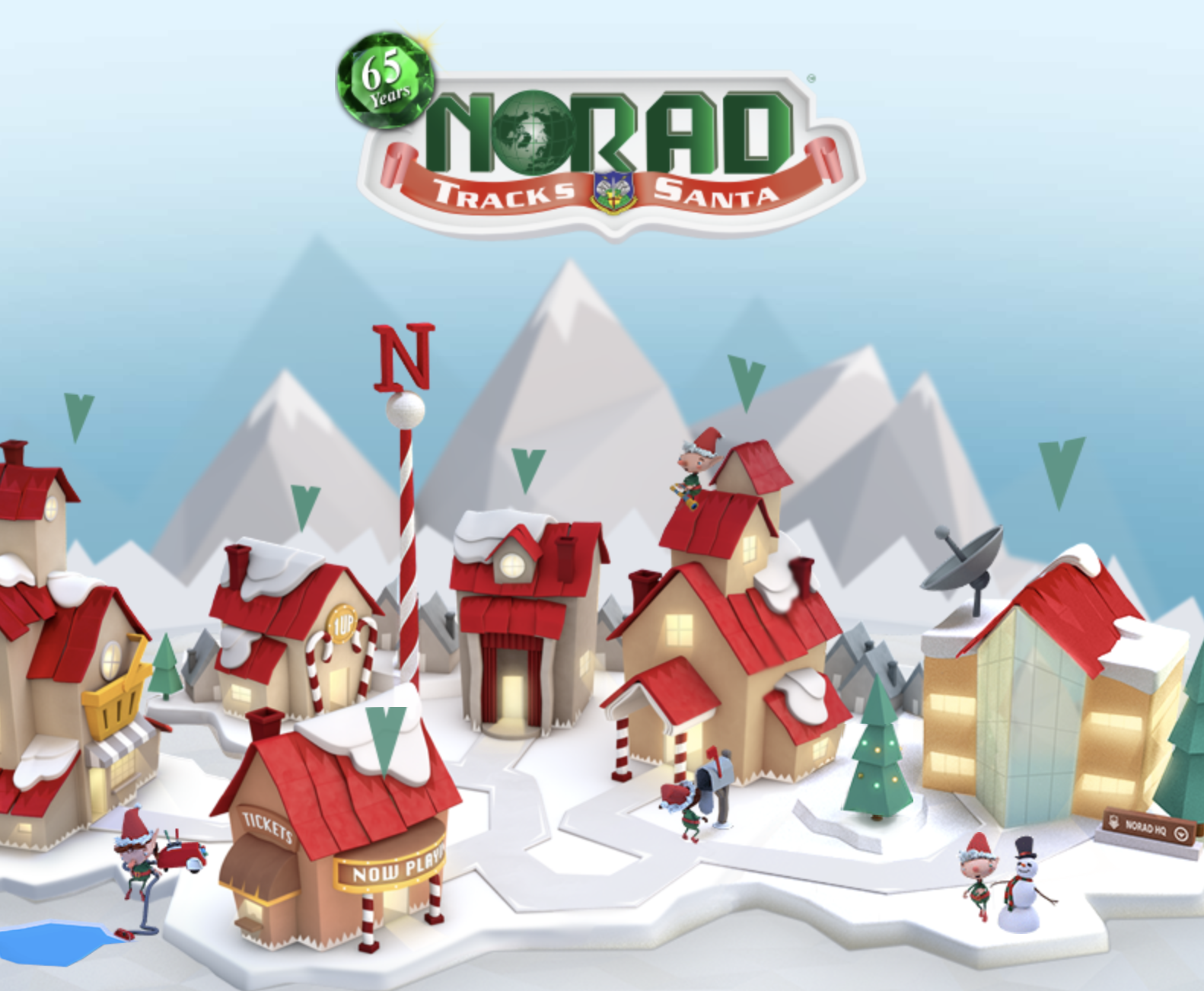 Image Source: noradsanta.org, 2020
Colorado-based NORAD (North American Aerospace Defense Command) has been tracking Santa since 1955, when a young child accidently dialed the unlisted phone number of the Continental Air Defense Command (CONAD) Operations Center in Colorado Springs, Colorado, believing she was calling Santa Claus after seeing a promotion in a local newspaper.
Read the story here.
---
Santa Cleared for Take-off in Canadian Airspace
Transport Canada is pleased to announce that the Minister of Transport, the Honourable Marc Garneau, has cleared Santa for take-off in Canadian airspace this Christmas season.
Link to full report.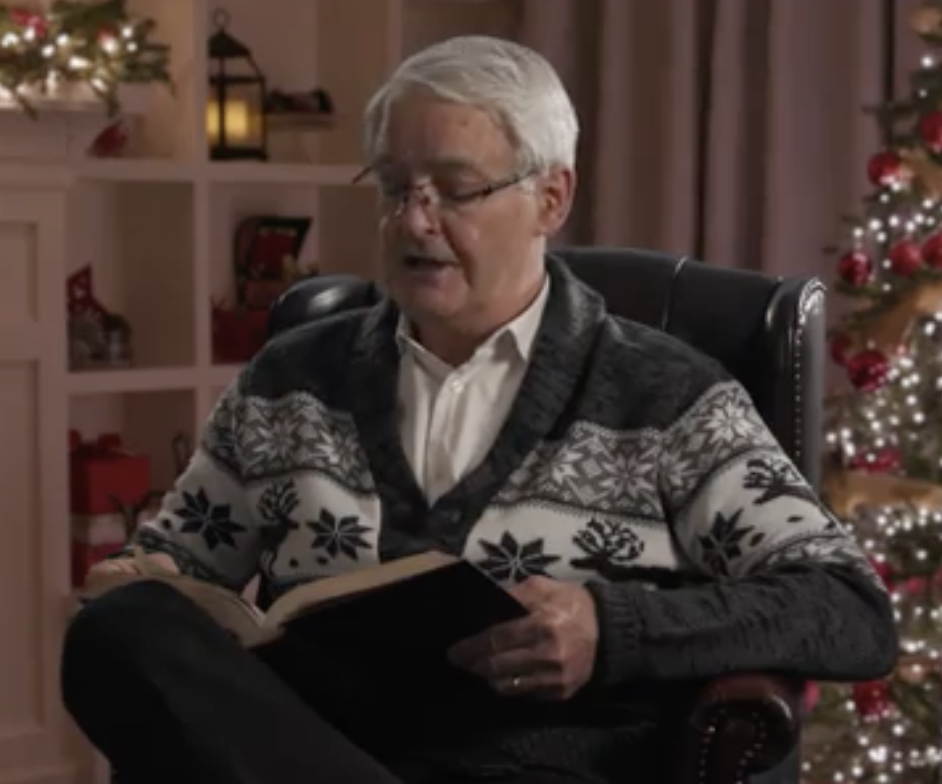 Image Source: tc.canada.ca, 2020
---
Winter Wonderland
Snowy Peaks: A Sichuan Airlines Airbus A350-900 on takeoff at Vancouver International Airport.
Have a photo you'd like to share in a future issue of Blue Skies & Beyond? Submit your best image to us here.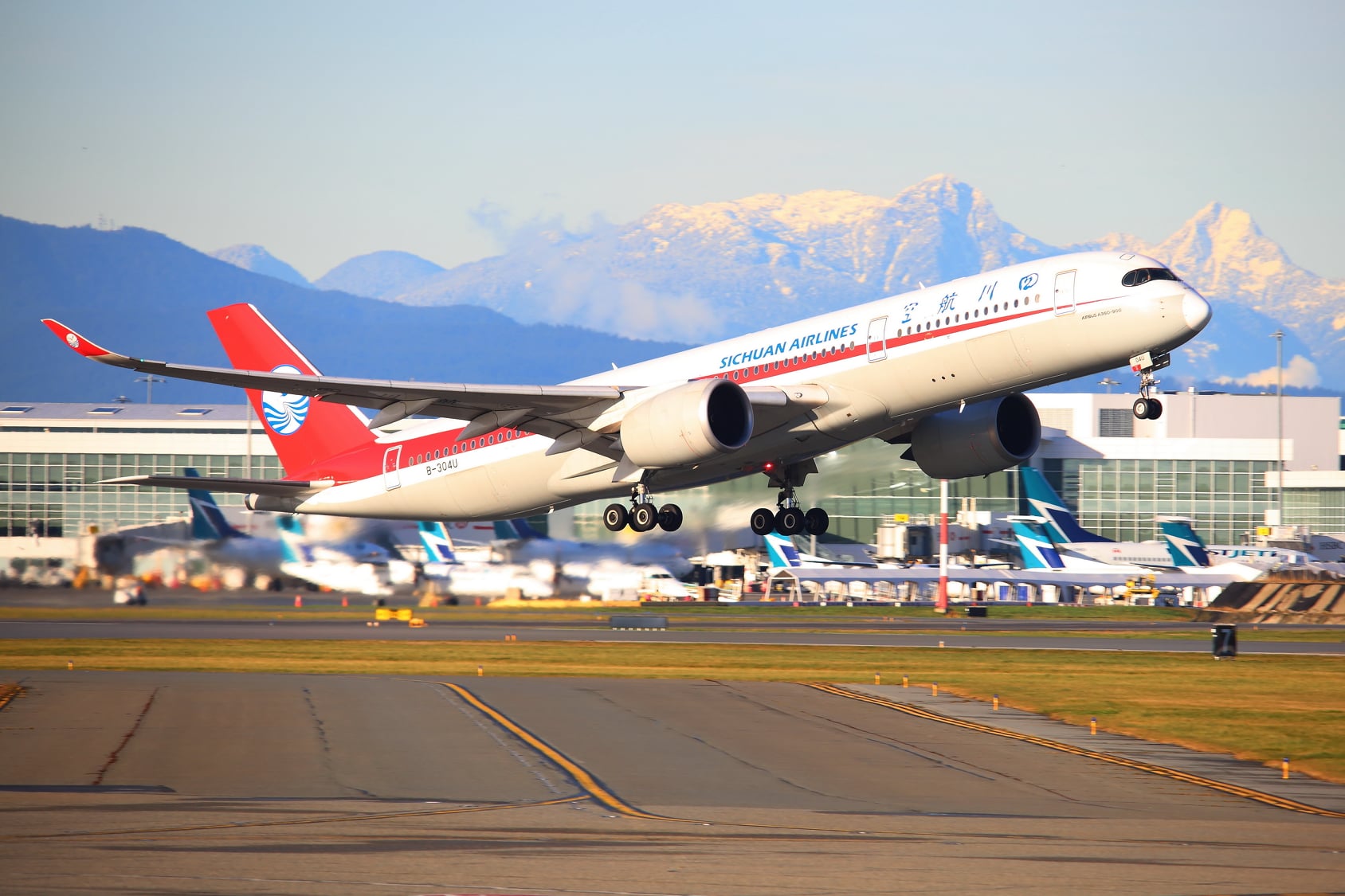 Photo Credit: Bill Wong
---

Copyright © 2020

British Columbia Aviation Council

, All rights reserved.
 

This email was sent by:
British Columbia Aviation Council
#306 - 8300 Bennett Rd
Richmond, BC, V6Y 1N5

 

You have received this email because you are a member or existing contact of British Columbia Aviation Council, a membership organization powered by SilkStart. update notification preferences unsubscribe from this list