Event Details
At our annual Silver Wings Awards gala celebration, the BC Aviation Council (BCAC) recognizes industry colleagues for specific achievements within the province's aviation and aerospace industry. The BCAC also awards over $70,000 in annual scholarships to students that have made aviation and aerospace their career choice. We invite you to join us at this gala celebration with other industry leaders and influencers. The evening includes a vibrant awards ceremony, fine food, live entertainment, an online auction, a high-end travel raffle, a 50/50 draw, and superb networking opportunities. For sponsorship opportunities, please contact Dave Frank, Executive Director.
From 16:45 - 17:45, there is a reception for Women in Aviation and Aerospace hosted by the BCAC's Chair, Heather McCarley (Vantage Airport Group), and Vice-Chair, Cathy Press (Chinook Helicopters). Admission is by invitation and a voluntary donation to the Mary Swain Scholarship supporting women in aviation. For an invitation to the Women in Aviation and Aerospace Reception, please reach out to Heather McCarley via Dave Frank, Executive Director.
Registration now open.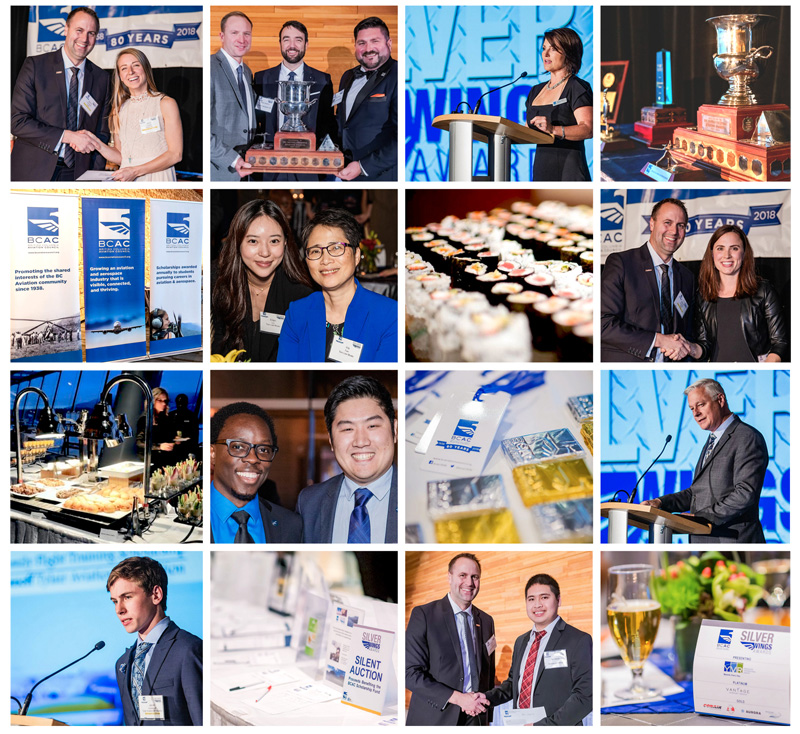 Date: October 20th, 2022, 16:45 - 22:00

Venue: Vancouver Trade and Convention Centre West
3rd Floor, 1055 Canada Place, Downtown Vancouver

Time: 16:45 - 17:45 Chair's Women in Aviation and Aerospace Reception (By Invitation).
17:45 - 19:25 Networking, food service, music, online auction, travel raffle and 50/50.
19:25 - 21:00 Industry and scholarship awards celebration.
21:00 Travel raffle, 50/50 close. Winners announced 21:30.
21:00 - 22:00 Networking, dessert service plus online auction*.
Dress Code: Business Dinner or Cocktail attire (Black Tie optional)
Pricing: BCAC Member $139
Non-Member $179
Spouse $109
Student $40 (limited number sponsored)
Reserved Seating Requests: Tables for groups of eight are available but limited. Individual seating is available for those with mobility issues – please contact us at info@bcaviationcouncil.org.
*Online auction closes Friday noon.
Table seating is first come, first served; however, tables can often be reserved for groups of eight and for mobility challenged guests.

Send a reservation request to Dave@BCAviationCouncil.organd we'll do our best to accommodate your needs.
Industry Awards
Note: Industry Awards were not presented in 2020-21 as most of the aviation and aerospace industry was trying to survive Covid-19.
Aviation Entrepreneur of the Year Award - Dave Curtis, Longview Aviation Capital
Acquisition of the entire Dash 8 program, the in‐production Q400 Bombardier Inc. program, and the rights to the de Havilland name and trademark in all Canadian transactions.
Back and Bevington Air Safety Trophy ‐ Airspan Helicopters
Implementation of a more sophisticated SMS and the hiring of a safety manager.
Environmental Award ‐ Smithers Airport
Installation of geothermal heating and cooling system.
Lifetime Achievement Award ‐ Glenn Oerzen
Supporter of BCIT's Airline and Flight Operations program.
Robert S. Day Trophy ‐ Mike Hooper of the Nanaimo Airport
Contribution to Aviation/Aerospace in the Province.
William Templeton Trophy ‐ Vanderhoof Airport
New hangar and formation of the Vanderhoof Airport Development Society.
Hope Air Community Giving Award – Pacific Coastal Airlines
BCAC Member Support for Hope Air's activities.
Scholarship Winners (2019)
Al Michaud Memorial Bursary ($1,000) ‐ Mathew Robert Mosveen, Victoria Flying Club
Anderson Family Private Pilot ‐ Flight Training Scholarship ($5,000) There are two Anderson Scholarships this year, one in the amount of $5,000 to Samuel Thiessen, BP Aviation, and $3,500 to Gavin Boothroyd, Pacific Flying Club
Anne and Rudy Bauer Memorial Bursary ($1,000) ‐ Rachel Allen, Victoria Flying Club
Barry and Jim Aviation Maintenance Graduate Scholarship ($3,000) ‐ Erick Beltran, University of the Fraser Valley
BC Airport Committee Airport Operations/Management Training Bursary ($2,000 x 2) ‐ Ian Garcia, BCIT, and George Mathews, BCIT
BCAC "Career" Training Scholarship ($1,000) There are two of these awards this year: Grant Diamond, Victoria Flying Club, and Nicole Wardstrom, Principal Air Ltd.
BCAC Flight Instructor Training Scholarship ($1,000) ‐ Jonathan Bloomquist, Pacific Flying Club
Conair Group Commercial Aviation Training Scholarship ($3,000) ‐ Anastasia Lisnevskaya, Pacific Flying Club
Ernie Alexander, Q.C. Memorial Scholarship ($2,000) ‐ Colin Stonier, Pacific Flying Club
HeliJet Helicopter AME Training Scholarship ($3,500) ‐ Paul Levesque, BCIT
Mary Swain Memorial Aviation Training Scholarship ($1,000) ‐ Renata Nicmans, Chinook Helicopters
John and Michelle Ward Memorial Flight Training Scholarship (Commercial Pilot) ($2,000) ‐ Thomas Clark, Pacific Flying Club
William Templeton Airport Operations Management Training Bursary ($1,000) ‐ Rachel Yang, BCIT
Other Awards (2019)
The Awards Committee is also pleased to advise that Harbour Air has chosen Victoria Grahn, Chinook Helicopters, as the winner of the Harbour Air Advanced Float Plane Endorsement Scholarship.
BC General Aviation scholarships awarded to:
Erissa Yong Bursary, $2,000 – Erik Urquhart
Onkarbir Singh Toor Memorial Bursary, $1,000 – Mark Daniel Pua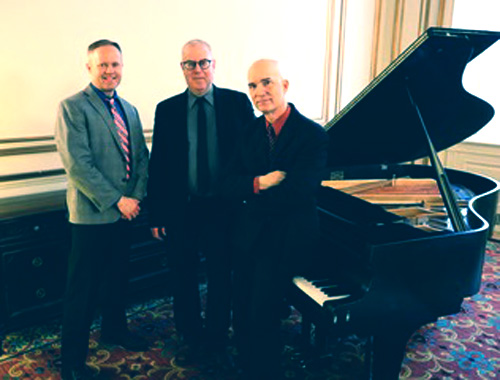 PK3 Jazz Trio has performed together for over 15 years. Our start began with engagements in Tahiti, Mexico and the Caribbean, as well as the Lower Mainland and other regions of British Columbia. This professional jazz trio prides itself on a great feel and interesting arrangements. To date, PK3 has performed at well over 400 private events at Vancouver's finest establishments and venues. Some of our previous clients include, Indigo Books, Honda Canada, Seaspan, IKEA, TD Bank, China Airlines, Rocky Mountaineer and Air Canada.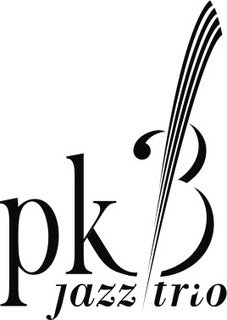 Coming to town for the Silver Wings Celebration?
Take advantage of the BCAC's Hotel Discount Program. The BCAC is proud to offer our members exclusive hotel rates with our hotel partners. (Please note: for a limited time during COVID-19, these rates are open to all BCAC Supporters.)
The participating hotels closest to the Vancouver Trade and Convention Centre are the Sheraton Vancouver Wall Centre, the Coast Coal Harbour Vancouver, and the Pinnacle Hotel Harbourfront. Of course, there are also several hotel partners located near YVR, if that's most convenient for you.

Arrive in Style for the Silver Wings Celebration
Our travel partners are offering discounted rates for our guests! Arrive in style with Pacific Coastal Airlines, Central Mountain Air, Air Canada, Harbour Air or Helijet. See details below:
Pacific Coastal Airlines

Promo Code: SilverWings22
Applicable Fare and Markets: 35% off Bravo & Classic fares to/from YVR
Sale Period: Sep 29 – Oct 19, inclusive
Travel Period: Oct 14 – 23, 2022, inclusive
Terms and Conditions:
> Discount is applicable to Bravo and Classic fare types (base fare only)
> New bookings only
> Fares and seats are limited and subject to availability at the time of reservation
> May not be combined with any other program, promotion, or discounts
> Subject to applicable fare terms and conditions

Central Mountain Air
(pending)
Air Canada
(pending)
Harbour Air
(pending)
Helijet
(pending)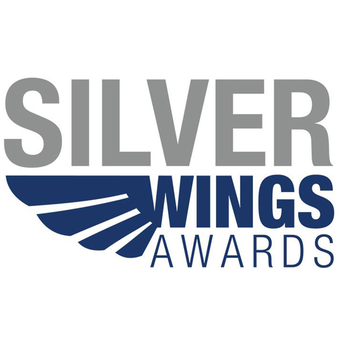 Vancouver Trade and Convention Center West - Floor 3, 1055 Canada Place